Feast of the Presentation of the Lord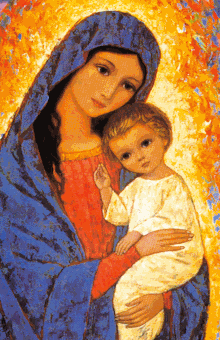 February 2
When the most pure Mother and Ever-Virgin Mary's forty days of purification had been fulfilled, she took her first-born Son to Jerusalem on this, the fortieth day after His birth, that she might present Him in the temple according to the Law of Moses.
(Luke 2:22-24):
22 And after the days of her purification, according to the law of Moses, were accomplished, they carried him to Jerusalem, to present him to the Lord: 23 As it is written in the law of the Lord: Every male opening the womb shall be called holy to the Lord: 24 And to offer a sacrifice, according as it is written in the law of the Lord, a pair of turtledoves, or two young pigeons: 25 And behold there was a man in Jerusalem named Simeon, and this man was just and devout, waiting for the consolation of Israel; and the Holy Ghost was in him.
Prayer for the Feast of
the Presentation of the Lord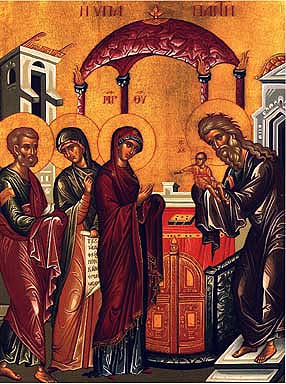 Heavenly Father, on this Feast of Candlemas (the Presentation of Christ), I recall the gift Mary and Joseph gave to the world by offering baby Jesus to You in the temple. I offer up to You all the children in my family. I place them into Your perfect will and I turn their futures over to You. Help me to let go of my ideas of what they should do with their lives, and show me how to guide them into the purposes for which You created them. Help me to learn from the example of the Blessed Mother, whose heart was pierced by the sword of her Son's pain, how to always trust in Your plans. Holy Family, pray for us.
Amen.