Saint Rose of Lima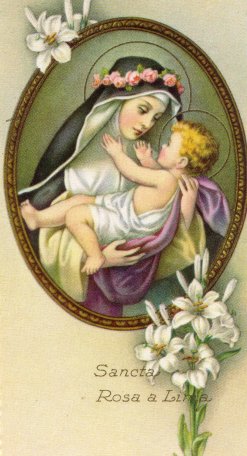 1586 - 1617
August 23.
Saint Rose of Lima was born on April 20, 1586 at Lima, Peru, of a Spaniard, Gaspar de Flores, and Maria d'Olivia, as one of ten children. She received from baptisim the name of Isabel Flores de Oliva. At three months old Isabella was in her cradle as her mother and several other women were sitting around it there suddenly appeared in the air a beautiful rose; which gently touched the face of the baby and then vanished; and from that day on Maria called her Rose. Despite her family's attempt to have her marry, Rose took a vow of virginity.
Rose worked tirelessly to support her family with her needlework, making exquisite lace. She also tended their garden. Along with the flowers and vegetables in her family's garden, Rose grew medicinal herbs, which she used to treat the sick. Many miraculous cures were attributed to her. She was especially devoted to the native Inca people, who had recently been savagely conquered by the Spanish. At night, she devoted herself fully to prayer and penance. With her brother's help, she built a hut in her parents' garden, and eventually she moved into it and became a virtual recluse.
She began to tell of visions, revelations, visitations and voices as they deplored her penitential practices more than ever. She took the name of Rose at her confirmation in 1597. She received Holy Communion daily, and was conferred the habit of the third order of Saint Dominic in 1606, at the age of 20. Rose increased the already extreme penances. She helped the sick and hungry around her community. She would bring them to her home and take care of them.
Saint Rose of Lima was inspired by the example of Saint Catherine of Siena. She had a special calling to help the Indians and evangelize them. Saint Rose devoted herself to works of active charity while living a life of extreme austerity. During the last few years of her life, Rose set up a room in the house where she cared for homeless children, the elderly and the sick. This was a beginning of social services in Peru.
She died August 25, 1617 at the age of 31. As she had requested, her body was burried in the cloister of St. Dominic's church, where it was found in 1630 in a very good condition. The relics of the Saint are now conserved in two locations; in the Dominican Church of Santo Domingo. The rest of her relics are kept in the neighbourhoud in a small church, which was built on the ground where Rose lived. Many miracles followed her death. Each year the devout make a pilgrimage to the chapel in Santa Rosa de Quives where she lived and worshipped. Saint Rose of Lima was beatified April, 15, 1668 by Pope Clement IX and canonized April 2, 1671 by Pope Clement X. She is represented wearing a crown of roses.
Specials: The first canonized saint of the New World
Symbols: Crown of roses and thorns; needle and thimble; spiked crown; iron chain; Anchor Holy Infant; roses.
Patroness of Latin America and the Philippines.
Prayer to Saint Rose of Lima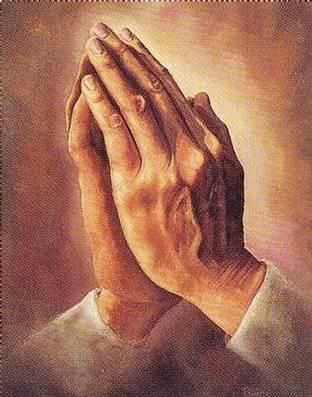 God our Father,
for love of you Saint Rose gave up everything
to devote herself to a life of penance.
By the help of her prayers may we imitate her selfless way of life on earth and enjoy the fullness of your blessings in heaven.
Grant this through our Lord Jesus Christ, your Son,
who lives and reigns with you and the Holy Spirit,
one God, for ever and ever.
Amen.