Saint Bridget of Sweden

(1303 - 1373)
Memorial: 23 July; formerly 8 October
Also known as: Birgitta of Sweden; Birgit of Sweden
Saint Bridget of Sweden was one of the most charismatic figures in the late medieval mystical tradition. She was born June 14, 1303 to Birger Persson, a governor, judge and wealthy land owner and Ingeborg Bengtsdotter, a deeply pious woman. Her father was one of the wealthiest landholders of the country, and, like her mother, distinguished by deep piety. Birger's daughter received a careful religious training. When only seven Bridget had a vision in which our Lady placed a crown on her head, and when ten, after a sermon on the Passion, she saw in a dream Christ wounded and bleeding. These two experiences seem to have been the formative ones of her life. When Bridget was 12, her mother died, and she was raised by an aunt at Aspenaes on Lake Sommen. When she was 14, she was wedded to 18-year-old prince Ulf Gunmarsson. The fruit of their happy, 28-year marriage was eight children, including another saint, Karin or Catherine of Sweden. Their four sons died young, two during one of the crusades. After some years she and her husband separated by mutual consent; he entered the Cistercian Order.
The saintly life and the great charity of Bridget soon made her name known far and wide. She was acquainted with several learned and pious theologians, among them Nicolaus Hermanni, later Bishop of Linköping, Matthias, canon of Linköping, her confessor, Peter, Prior of Alvastrâ, and Peter Magister, her confessor after Matthias. She was later at the court of King Magnus Eriksson, over whom she gradually acquired great influence. Early in the forties (1341-43) in company with her husband she made a pilgrimage to Santiago de Compostella. On their return to Sweden, Ulfo, with his wife's consent, entered a Cistercian monastery, where he died soon after, in the odor of sanctity. After his death St. Bridget renounced her rank of Princess and changed her habit.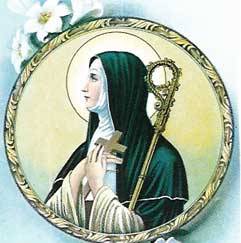 Saint Bridget received a series of sublime revelations, all of which she scrupulously submitted to the judgment of her confessor. During a famous pilgrimage which she made to Rome at the command of her Lord, He dictated to her the "Fifteen Prayers of Saint Bridget," in honor of His Passion. This little book of excerpts from the Revelations of St. Bridget of Sweden is one of the spiritual classics of the Church. Herein are related most intimate details in the life of Our Lord and His Blessed Mother, including the early life of Our Lady, the birth and hidden life of Jesus at Nazareth, the most sorrowful Passion of Our Lord, and Our Lady's assumption into Heaven. Particularly poignant are the descriptions of the bitter Passion of Our Lord and the of Blessed Mother's unspeakable grief as she accompanied Him on His journey to Calvary and witnessed his cruel tortures.Saint Bridget also went on pilgrimage to the Holy Land with her daughter, Saint Catherine, and amid the very scenes of the Passion was further instructed in the sacred mysteries.
She founded a religious order of nuns, called Brigittines, 1346, at Vadstena, Sweden. It received confirmation by Pope Urban V in 1370. In 1349 she journeyed to Rome and remained there until her death, except while absent on pilgrimages, the most important of which was to the Holy Land. Bridget established a hospice for Swedish students and pilgrims at Rome. She played an important part in influencing Urban V to return to Rome from Avignon (1367). She is represented praying before a crucifix, holding an image of the Blessed Virgin. Canonized, 1391.St. Bridget is known for the revelations she received on the wounds and passion of Jesus, known as the 15 Prayers of St. Bridget. She died July 23, 1373 and was canonized on October 7, 1391. In 1999, Pope John Paul II chose Birgitta as Europe's patron saint.
Patronage: Europe, Sweden, widows
Prayer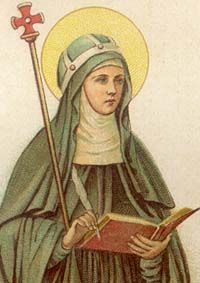 Lord God, You revealed heavenly secrets to St. Bridget
as she meditated on the Passion of Your Son.
Grant that we, Your servants, may attain the joyful contemplation of Your glory.
Amen
If your donation is 50 Euro or higher, then you will also receive a beautiful rosary from Lourdes

or

a copy of the booklet: 'The Fifteen Magnificent Prayers of Saint Bridget of Sweden' or "The Pieta Pocket Prayer Booklet" (Including the 15 Prayers Revealed to St Bridget of Sweden, and over 50 other Prayers). The rosary contains a drop of holy water from the spring in Lourdes.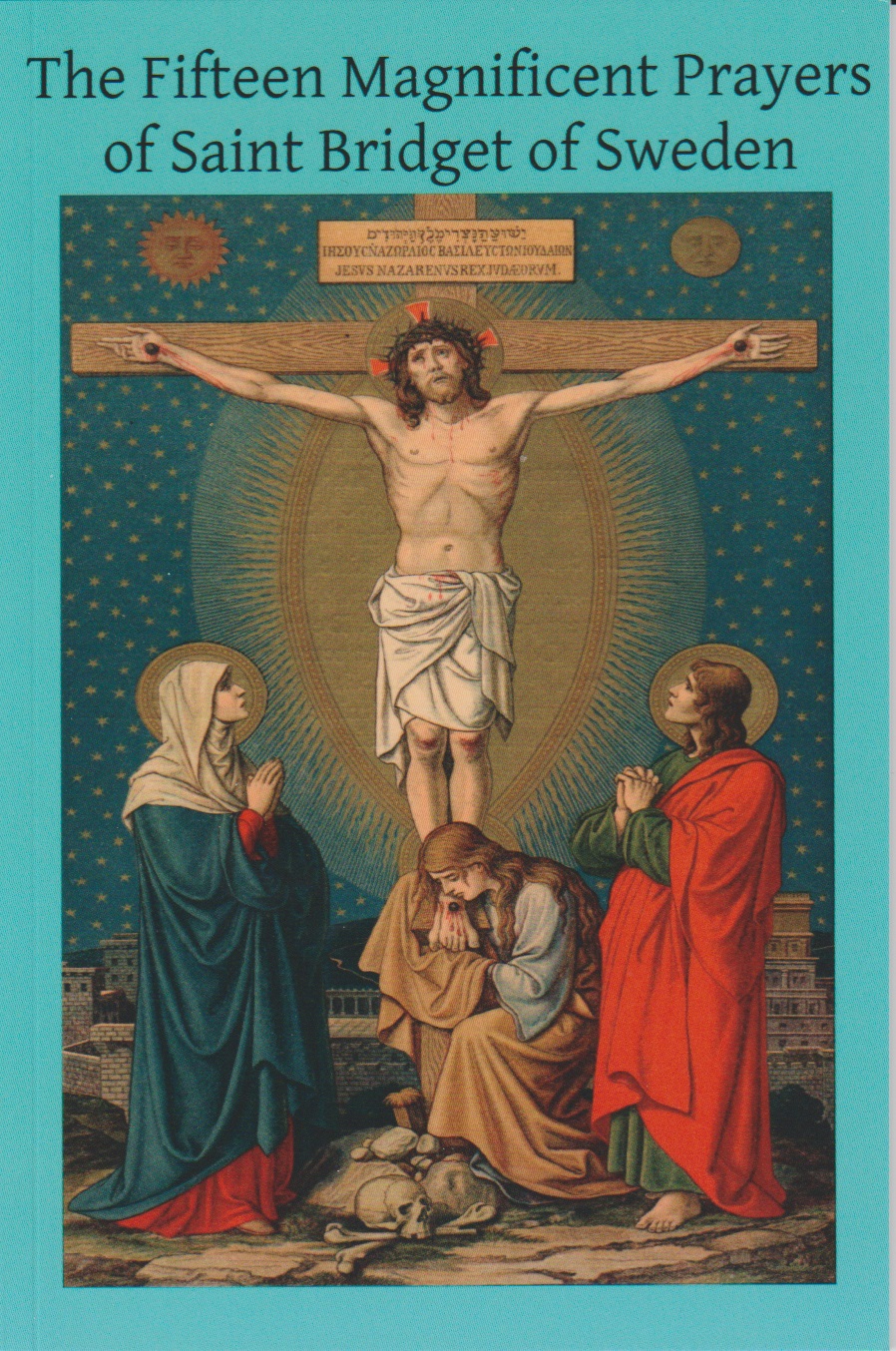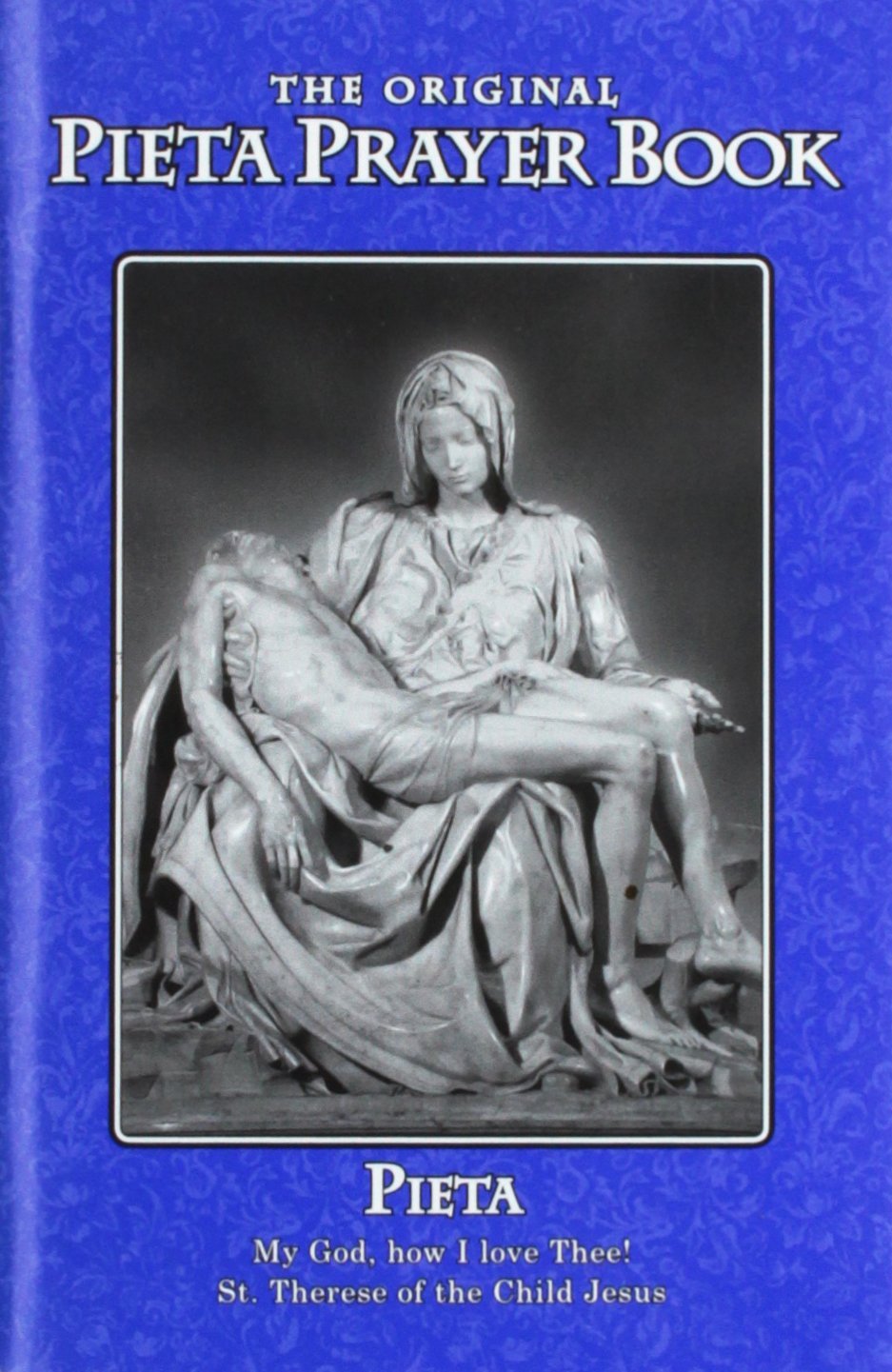 Link to the 15 prayers of Saint Bridget
Link to the Prophecies and Revelations of Saint Bridget of Sweden