Saint Beatrice of Rome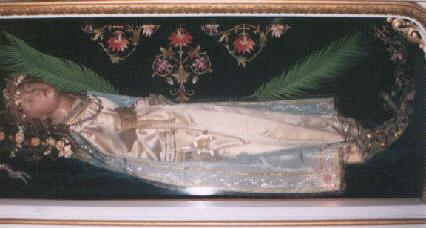 Virgin and Martyr of the first Christian Centuries
Feast: July 29
In the early centuries of the Church, when martyrdom for one's faith under the Roman Emperors was not uncommon, the young girl Beatrice gave her life for Christ and was buried in the catacomb of St. Pontianus on the Portuensian Way near Rome. Many centuries later, with the special permission of Pope Pius VII, the body was exhumed in 1822. The slab that sealed her tomb in the catacomb bore the inscription BEATRIX, M., a monogram meaning "martyr". With the skeletal remains was a small vial with apparent stains of dried blood. In ancient times small vials of this kind, containing some of the martyr's blood, were often buried with the body as a testimonial of their holy martyrdom.
After its removal from the catacomb, the body of St. Beatrice passed into the hands of the Nuns of the Order of Minims of St. Francis of Paula in Rome. These nuns according to the custom of the time, reconstructed the skeleton into its natural form and clothed it with beautiful silk garments. Because the bones of the head were badly crushed and turning to dust, a lifelike head was made of wax, into which were inserted some of the skull bones that had powdered. The rest of the bones were encased in a silken bag and placed just inside the chest cavity at the neck. At the convent of St. Francis of Paula, the relic of St. Beatrice was lovingly cared for and exposed for public veneration. Through the special petition of a monk of Conception Abbey, it was the privilege of the Benedictine Sisters of Perpetual Adoration in Clyde, Missouri, to obtain possession of this sacred relic in 1909. On December 10, 1910, the body was taken to the Benedictine College San Anselmo in Rome, where it was securely enclosed and officially sealed before sent to America.
The relic arrived at Clyde on January 29, 1911. Later that year, when the Adoration Chapel at Clyde was consecrated, the relic of Saint Beatrice was deposited in the infirmary chapel under an altar provided with a glass front so that it might be seen and venerated. In the fall of 1930, the vesture of the body was renewed and the altar shrine was transferred to the new Relic Chapel, as you see it now. The body is clothed with garments of white and blue silk. The beautiful waxen head, framed by its long golden curls, shows a wound on the saint's neck to represent the executioner's sword stroke. The hands and feet are encased in silver knit gloves and sandals through which the bones are visible. In her right hand she bears a lily, symbolic of her virginal consecration to Christ. A palm branch at her left side and the crown of flowers on her brow symbolize the crown and palm of victory which she won by her steadfast profession of faith.
Prayer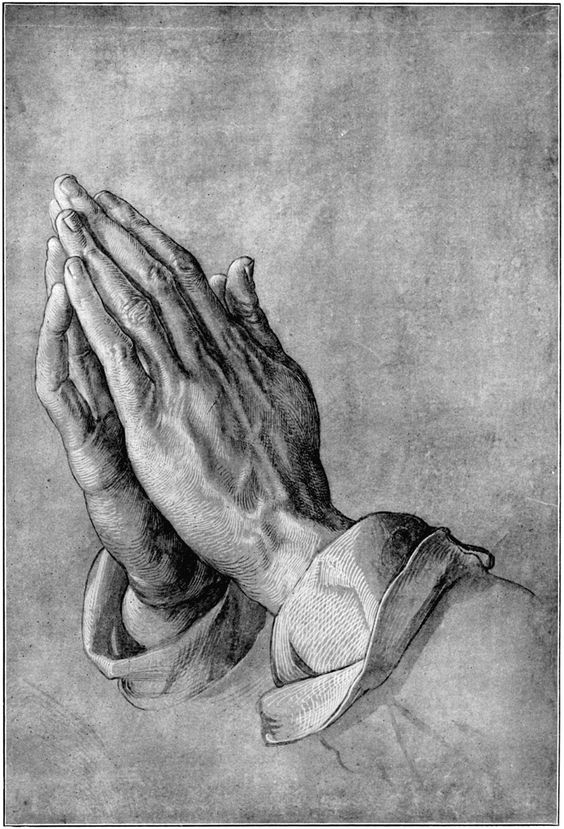 May the blessed St. Beatrice, youthful virgin and martyr,
intercede for the youth of our world today, O God.
Her undivided heart pleased you well.
May she obtain for the Church a strong sense of dedication to your Word and the courage to visibly live what we believe.
In the power of your Holy Spirit, we ask this, through Christ our Lord.
Amen