The Queenship of the Blessed Virgin Mary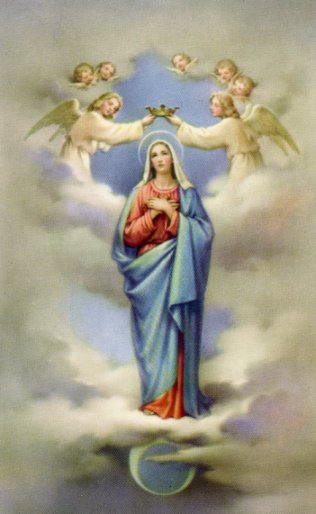 August 22
Pius XII established this feast in 1954. But Mary's queenship has roots in Scripture.
Mary was assumed into Heaven by Jesus and the angels. That means she was carried. Jesus ascended into Heaven, which is a different word, He went up to Heaven by His own power. Mary doesn't have that kind of power, so Jesus carried her.
After she was assumed into Heaven, Jesus took His Mother to a throne next to His own. Since he is King and Lord of all, then as His Mother, she was to become Queen. Jesus, God our Father and the Holy Spirit placed a beautiful crown of twelve stars on her head. All the angels and saints sang wonderful songs praising her as their Queen.
Prayer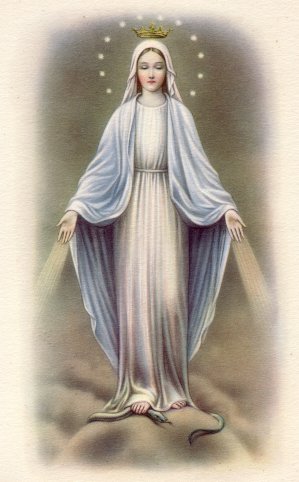 Father,
you have given us the mother of your Son
to be our queen and mother.
With the support of her prayers
may we come to share the glory of your children
in the kingdom of heaven.
We ask this through our Lord Jesus Christ, your Son,
who lives and reigns with you and the Holy Spirit,
one God, for ever and ever.
Amen.