The Promise to Jesus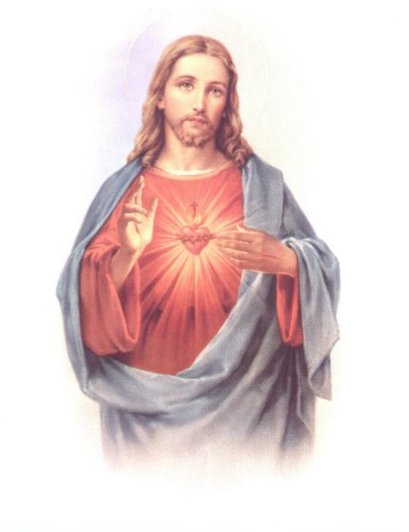 There was once a man who lived a pretty normal life. He never thought he was a bad person, but he wouldn't let anyone run over him either. Then one day God touched his heart and the man accepted Jesus Christ as his personal Savior. The man was so overjoyed with his new feeling that he promised the Lord that he would tell everyone he met about Jesus and lead at least 100 people to this great thing he had found.
But the man soon found that leading people to Christ was not an easy thing to do. Most of his friends thought he was crazy and soon distanced themselves from him. The man almost gave up several times, but he would still tell anyone he could about the Good News and how it had changed his life and filled him with such peace and happiness.
Then the man died.
The man found himself in a room. All the things that he had done and said in his lifetime, all the bad things he had done, all the bad thoughts he had had all came back to him and was flashed before him in a moment of time.
Then he saw a vision of himself, the time he got saved; he saw himself there on his knees promising God that he would spread the Gospel to at least 100 people.
The man fell to his knees and wept.
Then Jesus stood before the man and told him, "Arise my child, and tell me why you weep?" The man answered, "Lord, I have committed all these terrible things in my life, and I have even lied to You." The Lord looked puzzled and asked the man, "How have you lied to Me?" "I promised You that I would lead 100 people to You Lord, and even though I tried with all my might, I did not lead one single person to You. I broke my promise to You and lied to You."
Then Jesus smiled at the man and wiped the tears from his eyes, "My child, you did not break your promise to Me." The man said, "But Lord, I did not lead one single person to You!" Jesus answered, "My child, do you remember the time in the restaurant when you sat down to eat, and you prayed, thanking The Father for your food? Well, there was a lady sitting in that same restaurant. The lady was sick with sin, and even though I had tried to reach her several times, she ignored Me. She was thinking of going home and taking her life, and she was planning to take her children's lives too. But this lady saw you pray, and it broke her heart. A door opened in that lady's heart, and she allowed Me to come in.
The lady went home, and instead of ending her life, she accepted Me and asked Me to take control of her life. This woman found her faith, and she showed it to every one she knew, including her children, and when they became ready, they asked Me to take control of their lives. One of the children grew up to become a powerful evangelist and led many to Me. So My child, be of good cheer. You kept your promise. Your small but consistent acts of faith led not 100, but 100,000 to Me."
The man was overjoyed, but still he felt guilt. 'My Lord", he said, "What about all those other bad things I have done?" Jesus then smiled and said, "Don't worry about those, I paid the price for you. You see, we both kept the promises we made."