Epiphany - Three Kings
Feast day: January 6
The twelve days of Christmas end with the Feast of Epiphany also called "The Adoration of the Magi" or "The Manifestation of God." Celebrated on January 6, it is known as the day of the Three Kings (or wise men/magi): Caspar, Melchior and Balthasar. According to an old legend based on a Bible story, these three kings saw, on the night when Christ was born, a bright star, followed it to Bethlehem and found there the Christchild and presented it with gold, frankincense and myrrh.
Epiphany is a prime Christian feast and is also called Twelfth Day or Little Christmas. It commemorates the baptism of Jesus and the visit of the Wise Men to Bethlehem.
In Hispanic and Latin culture, as well as some places in Europe, it is known as Three Kings' Day.
Epiphany Prayer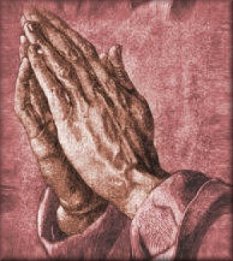 Dear Jesus, as You led the Three Kings to You by the light of a star, please draw us ever closer to You by the light of Faith. Help us to desire You as ardently as they did. Give us the grace to overcome all the obstacles that keep us far from You. May we, like them, have something to give You when we appear before You. Mary, Our Mother, help us to know Your Son.
Amen.