Pope Saint John XXIII
November 25, 1881 - June 3, 1963
Memorial: October 11
Name:
Angelo Giuseppe Roncalli.
Position:
At the death of Pius XII, Angelo Giuseppe Roncalli was elected the 262nd Pope of the Catholic Church on 28 October 1958, taking the name John XXIII.
History:
Angelo Giuseppe Roncalli was born on November 25, 1881, at Sotto il Monte, diocese of Bergamo, Italy. He was the third of thirteen children of Giovanni Battista Roncalli and his wife Marianna Giulia Mazzolla. Angelo was ordained a priest in the Roman Church of Santa Maria in Monte Santo in 1904.
While secretary to the bishop of Bergamo Giacomo Radini-Tedeschi, between 1905 and 1914, he wrote scholarly works, among them a life of Saint Charles Borromeo.
World War I interrupted this busy life. Father Roncalli became Sergeant Roncalli of the medical corps and later Lieutenant Roncalli of the chaplains' corps. When the guns fell silent, Roncalli returned to his old life, but not for long. In 1921 pope Benedict XV called him to Rome to work for the important Congregation for the Propagation of the Faith.
In 1925 Pope Pius XI appointed him as Apostolic Visitor to Bulgaria, also naming him for consecration as titular bishop of Areopolis. He chose as his episcopal motto Obedientia et Pax ("Obedience and Peace"), which became his guiding motto. There he spent most of World War II, and in that neutral city, so rife with suspicion and intrigue, Roncalli managed to get along with everybody. In 1944 he was named papal nuncio to France.
In 1953 he was made cardinal and the patriarch of Venice.
Pope Pius XII died on October 9, 1958, and the conclave began two weeks later. Roncalli was elected pope on October 28, 1958, taking the name John XXIII. He was seventy-seven years old.
His Work:
Pope John XXIII is perhaps best known for convening the second ecumencial council at the Vatican, known as Vatican II.
Apostolic Letters of Pope John XXIII: "Boni Pastoris".
Encyclicals of Pope John XXIII
Ad Petri Cathedram
Truth, Unity and Peace
June 29, 1959 Aeterna Dei Sapientia
Commemorating the Fifteenth Centennial of the Death of Pope St. Leo I: The See of Peter as the Center of Christian Unity
November 11, 1961 Sacerdotii Nostri Primordia
on St. John Vianney
August 1, 1959 Paenitentiam Agere
on the Need for the Practice of Interior and Exterior Penance
July 1, 1962 Grata Recordatio
on the Rosary: Prayer for the Church, Missions, International and Social Problems
September 26, 1959 Mater et Magistra
Christianity and Social Progress
May 15, 1961
Pacem In Terris
on the Establishing Universal Peace in Truth, Justice, Charity, and Liberty
April 11, 1963 Princeps Pastorum
on the Missions, Native Clergy, and Lay Participation
November 28, 1959
Pope John XXIII was the most popular Pope of the 20th century, and perhaps any other, beloved by both Catholics and non-Catholics. He died June 3,1963 at Rome, Italy of natural causesand is buried in Saint Peter's basilica, Vatican City. John XXIII was beatified September 3, 2000 by Pope John Paul II at Saint Peter's Square, Rome. His canonizing is pending.
Incorrupt Body:
When the body of Pope John XXIII was dug up in March 2001, he was in good condition, despite having been dead for 37 years. "It was as if he died yesterday" said Virgilio Cardinal Noe, who witnessed the opening of the Pontiff's tomb. Various news sources reported that the body of John XXIII was "incorrupt". The official report stated: "Once freed from the cloth that covered it, the face of the blessed appeared intact, with the eyes closed and the mouth slightly open, and bearing the features that immediately called to mind that familiar appearance of the venerated pontiff." The Pope's hands, still holding a cross, were also preserved.
Latest news:
Pope John XXIII is canonized on April 27, 2014, Saint Peter's Square, Vatican City by Pope Francis I.
Name Meaning: God is gracious; gift of God (John)
Patronage: Papal delegates
Prayer of John XXIII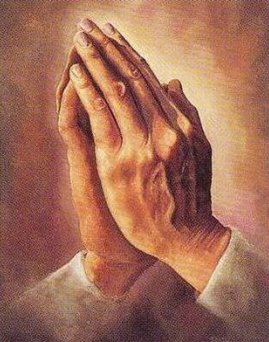 O Jesus in the Blessed Sacrament, I would like to be filled with love for You; keep me closely united with You, may my heart be near to Yours. I want to be to You like the apostle John. O Mary of the Rosary, keep me recollected when I say these prayers of yours; bind me forever, with your rosary, to Jesus of the Blessed Sacrament. Blessed be Jesus, my love.
Amen.