Saint Edith Stein (Teresa Benedict of the Cross)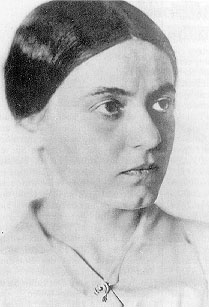 Sister Teresa Benedict of the Cross
(1891-1942)
Feast day: August 9
Virgin and Martyr Edith Stein is one of those people whose entire life seems to be a sign. She was born on Yom Kippur, the Jewish Day of Atonement, on October 12, 1891 in Breslau, Germany (now Wroclaw, Poland), the youngest of eleven children, of Jewish parents, Siegried Stein and Auguste Courant.
At the age of six she insisted on being admitted early to the Victoria School in Breslau and was indignant at being sent to kindergarten first. Until the age of thirteen years, she was in effect an atheist. She entered the University of Breslau in 1911 to study psychology, but was disappointed with the approach of her professors who were part of a movement at that time trying to reduce psychology to an exact empirical science, like physics and chemistry. "I came to feel that Breslau had nothing more to offer me," she writes. "Something was pushing me to move on." In 1913, she transferred to the University of Gotingen to study under Edmund Husserl. Until the age of thirteen years, she was in effect an atheist. She had her first serious encounter with Christianity listening to Max Scheler.
World War I interrupted university life, and while she bravely volunteered for nursing duty, some of her closest philosophical associates were dying at the front. She tells us how, at one point, she went to console the widow of one her favorite professors, Adolf Reinach, who had been killed in battle on Nov. 16, 1917. She was surprised to find herself consoled instead by Anna Reinach's great faith. Experiences like this began to make her rethink her casual dismissal of religion. Yet her struggles continued.
In 1916, she continued and completed her studies at Fribourg where she wrote her doctorate thesis directed by Husserl. She remained working in the university until 1921. During those years, she read the autobiography of Teresa of Avila and became aware of being called to become a Catholic; she was baptized on 1 January 1922. She made her First Communion the same day and was confirmed on the following 2 February. After her conversion, she felt herself attracted to the religious life but circumstances forced her to delay this decision until 1933. When in 1933 she lost her teaching post as a result of the anti-Jewish laws, she entered into the Teresian Carmel at Cologne on 14 October 1933, taking the name of Teresa Benedict of the Cross. Her family, especially her mother, was deeply wounded when she became a nun and viewed her decision as a kind of betrayal of her own people in their deepest hour of need. Yet Edith had discovered a precedent in the Hebrew Scriptures for her mysterious calling.
With the rise of National Socialism, more and more doors were closed to her and other Jews. For a time, she was still able to serve as a leader in the Catholic Women's Movement. She translated Thomas Aquinas's Disputed Questions on Truth and tried to reconcile phenomenology with Catholic thought, although many of the scholastic philosophers and theologians of her time were critical of her efforts. In 1933 she had planned to travel to Rome, as she tells us, "to ask the Holy Father in a private audience for an encyclical" against Nazi anti-Semitism. Instead, she was only able to send Pius XI a letter that was delivered but never answered. We can only imagine the impact if the Pope had heeded her advice. But once again her courageous and far-sighted efforts seemed to come to nothing.
After living in the Cologne Carmel (1934-38), she moved to the Carmelite monastery in Echt, Netherlands. When the Nazis conquered Holland, Teresa was arrested, and, with her sister Rose, was sent to the concentration camp at Auschwitz. Teresa died in the gas chambers of Auschwitz in 1942 at the age of fifty-one. In 1987, she was beatified in the Cologne cathedral by Pope John Paul II. Out of the unspeakable human suffering caused by the Nazis in western Europe in the 1930's and 1940's, there blossomed the beautiful life of dedication, consecration, prayer, fasting, and penance of Saint Teresa. Even though her life was snuffed out by the satanic evil of genocide, her memory stands as a light undimmed in the midst of evil, darkness, and suffering. She was canonized on October 11, 1998.
But the problem with Edith Stein's sainthood goes beyond our feelings about converts. If by proclaiming Edith Stein a saint, the Pope believes he is furthering the cause of Catholic-Jewish dialogue, he is mistaken. The notion of Edith Stein's death symbolizing the oppression of the Catholic church in the Holocaust, as some would have it, is repugnant. Stein died in Auschwitz, not because of her religious faith, but because of her Jewish origins, in spite of her nun's habit. As much as the Church has been at pains to use the Stein sainthood proclamation as an occasion for soul-searching about the Holocaust and promoting respect for Jews, making this woman symbolize Jewish suffering is offensive to most Jews. She is not, as ADL head Abe Foxman has correctly pointed out, an appropriate representative of Jewish victims.
The problem here is not ill will. Pope John Paul II has proven himself over and over again a courageous fighter for tolerance and respect between Catholics and Jews. His deeds speak louder than any words. But that's the rub. The words associated with the Stein sainthood process and Catholic notions of sacrifice strike Jews as inherently disrespectful of our suffering and the integrity of our faith. Speaking about Jewish suffering in Catholic terms which have no parallel in Jewish thought is bound to offend.
Prayer to Edith Stein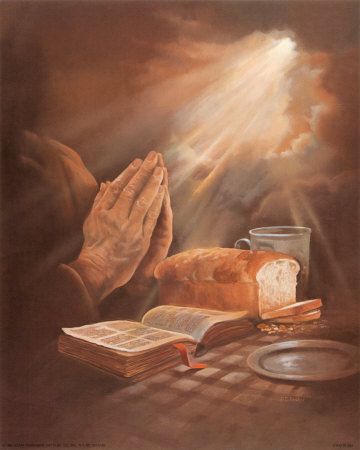 Lord, God of our fathers,You brought Saint Teresa Benedicta to the fullness of the science of the cross
at the hour of her martyrdom.
Fill us with that same knowledge;
and, through her intercession,
allow us always to seek after You, the Supreme Truth,
and to remain faithful until death to the covenant of love ratified in the blood of Your Son
for the salvation of all men and women.
We ask this through Christ, our Lord.
Amen.