Our Lord in the Attic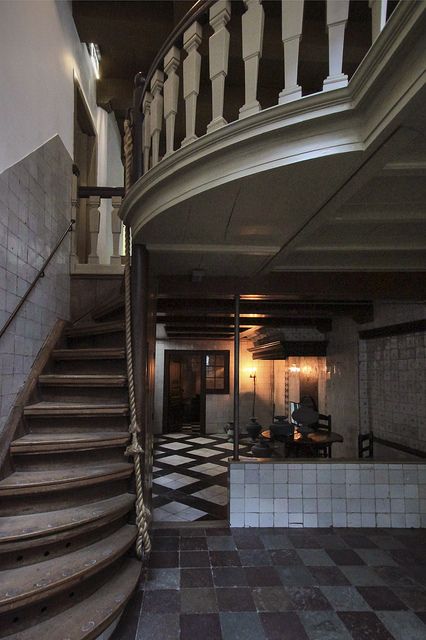 Ons'Lieve Heer op Solder is a museum, hidden in the heart of the Amsterdam city center. This museum is a former hidden church, located on the corner of Oudezijds Voorburgwal and Heintje Hoekssteeg.
Visitors will discover this rare well-preserved canal house from the 17th century.
Narrow corridors and stairs lead to historically decorated living areas, kitchens and cupboards, ending in what is literally the highlight of the museum: a complete church in the attic.
The museum Ons' Lieve Heer op Solder shows how Catholics in 17th century Amsterdam had to say mass.
No less than 350 years ago, Jan Hartman bought the building on Oudezijds Voorburgwal together with the two adjacent buildings on Heintje Hoekssteeg.
He lived there with his family during the period when public Catholic celebrations were officially prohibited in the Netherlands. The Protestants had taken power in the city in 1578. The Roman Catholics - about twenty percent of the Amsterdam population in the seventeenth and eighteenth centuries - then come second. They can no longer go to official churches for mass; these are henceforth intended for Protestant worship.
He converted the attic floors of the three houses into a Catholic house church entirely in accordance with the then applicable rules; from the outside nothing suggests a church.
Latest news:
First corona and now no more subsidies. Museum Ons' Lieve Heer op Solder is in danger of closure. Director Birgit Büchner is baffled. "How is this possible?"
The hidden church Ons' Lieve Heer op Solder has been saved. The city council of Amsterdam continues to subsidize the museum, even though the 17th century monument fell over the edge of the Amsterdam Fund for the Arts (AFK) three weeks ago due to lack of money.