Our Lady of Soufanieh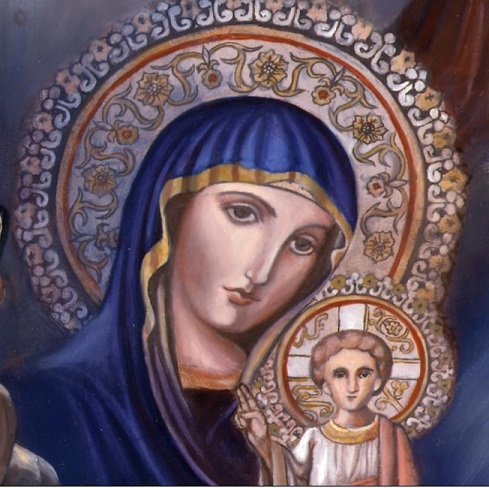 Damascus, Syria 1982
Feastday: November 26
On November 22, 1982, three women of different faiths -- Orthodoxy, Catholicism, Islam -- stood in prayer around a sickbed in the Soufanieh neighborhood of Damascus. Seeing light, then oil, coming from the Catholic woman's hands, the Moslem woman urged her to put them on the sick person, who was instantly healed.
Reporter Brigid Keenan wrote that the oil ostensibly produced by Nazzour has been analyzed as "100 per cent olive oil", and that hundreds of people including some doctors and psychiatrists have witnessed Nazzour's secretions and failed to find evidence of trickery. According to her reports, Nazzour developed stigmata wounds in the "forehead, hands, feet and side", and the Virgin appeared to her outside her own home. Nazzour said the Virgin told her that "Christians should pray for peace, love one another and pray for the unity of the Christian churches."
I am convinced that Our Lady of Soufanieh, who is one with Our Lady of Fatima, will be introducing the Muslim people more and more to her incarnate Son and Savior, Jesus Christ. Hopefully, Soufanieh will bring Christians into Unity and to live authentic Christian lives in their homes as little churches and witness Jesus to the Muslims more fully. So see then why this book is important.