Blessed Mary of Jesus Deluil-Martiny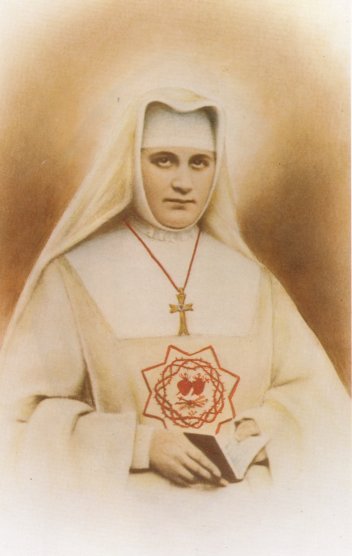 May 28, 1841 - February 27, 1884
Founder of the Congregation of the Daughters of the Sacred Heart of Jesus
Feastday: February 27
Mary Deluil-Martiny was bom at Marseille on May 28th, 1841. She was the first born in the family. From the family on mother's side there were some religious Sisters. Her father was a lawyer. Mary had one brother and three sisters.
Only eleven years old, boarding in a school conducted by Sisters, she gathered a few compagnons to form a "religious community". They had their rule, their act of dedication and their novitiate. The "Oblates of Mary" were dissolved as soon as they were discovered by the directors of the Institute. When Mary was seventeen, during a retreat conducted by a Jesuit, she wrote: "The only use we can make of our own freedom is to place it at one's disposal for one thing or another. Shall we prefer a creature or a personal desire for God, our good Master? The most intimate and holiest of human desires are not sufficient to justify the slightest resistance to God's will. What could 1 love? Only Jesus Christ is worthy of love... At the hour of death 1 should wish to have loved Him alone!... In order to live a good life in the world 1 must fly sin and the occasion to sin; 1 must hate the world and all that is worldly. Will that be easy for me as by nature 1 love what the world loves and shrink from difficulties?
"Come and follow me!"... My Lord, how beautiful is that saying!... For me too, if 1 will... Yes, my God, 1 will give You all 1 have, and follow You as close by as possible... Where would 1 go?... The sparrow has its nest; give me, Lord, your Heart! Oh Master, from now on, You will be my Master forever. Do with me what You will, but 1 pray You, may it please You to enclose me into your Heart, and to let me suffer something there so that it may be to your greater glory and to my pure love for You."
Before departing from Lyon, Mary wished to visit Ars. The holy pastor Jean Baptiste-Marie Vianney was coming to the end of his long and heroic life. Crowds of people wanted to see him for a last time and pressed to hear him. He had only one more year to live before God called him to eternity. Mary had already spent two days at Ars with her grandmother but had not yet found the opportunity to reach the besieged confessional of this holy priest. At last determined to depart without having met him, she prayed at the altar of St. Philomena, when the good old priest knelt nearby. So Mary whispered humbly: "Father, 1 would like to talk with you concerning my vocation.
Future had sufferings in store for her. As Mary returned from the boarding school her ten year old sister Clémence died. "The half of my soul", Mary wrote in 1859. Shortly afterwards her two grandmothers passed away too. Her mother was sickly and Mary replaced her in the performance of her good works. Looking back, she writes in her diary: "When 1 didn't love the Lord sufficiently, 1 spent all my forces to make Him known and loved by others."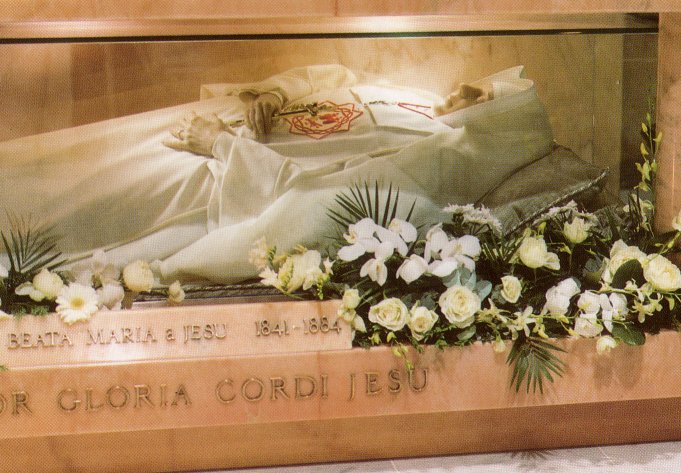 Mary of Jesus Deluil-Martiny
My grateful thanks to the Reverend Daughters of the Sacred Heart of Jesus in Berchem-Antwerpen for giving me permission to use this text about the life of Blessed Mary of Jesus Deluil-Martiny.

See for the official website: Reverend Daughters of the Sacred Heart of Jesus.