Mary, Mother of the people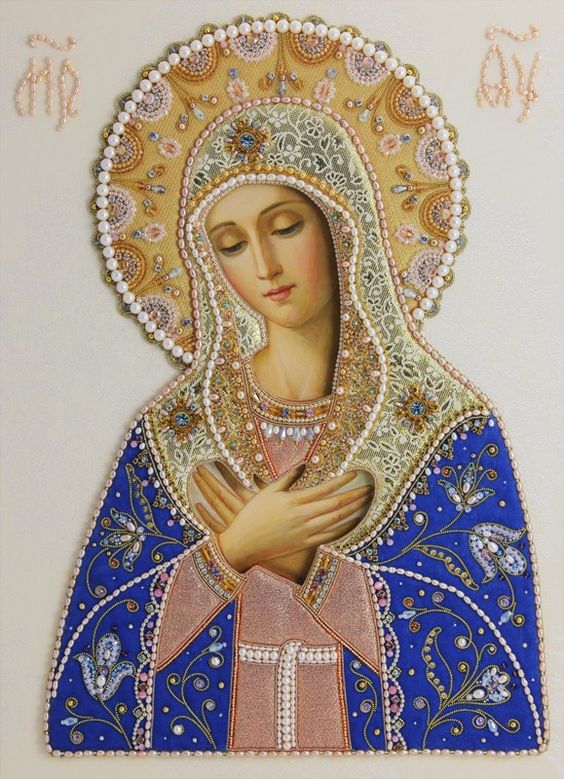 Mother of the People
In ancient times, the woman has been seen as the one who created and brought forth strength and life. Often people talk about Mother Earth and about the Primeval Mother, which means that the woman occupies a high position. In the Egyptian myths is spoken of "Mut" the mother of the universe and anyone who has ever known the tarot card knows card 3: "The Primeval Mother". She maintains life on earth and ensures that everywhere and at all times the material resources for evolution and of the spiritual universe are available. In the south of France there is a famous carving representing the woman as the "Mother Goddess" and dating back to the Stone Age about 30,000 BC and known as the "Venus of Laussel". What Christians know as the virgin Mary is called Miryam in Islam and she is the mother of Christ to both religions. In Catholic prayers she is invoked as being queen of heaven and ruler of the angels and as mother of the Son of God.
The Catholic doctrine of the faith on Mary has undergone considerable development. Doctors of the Church have written of Her as early as the second century as "the new Eve, who cooperates in redemption." Later on, her permanent virginity was fiercely defended. Her dignity as the Mother of God is increasingly recognized. The Church's veneration of Mary is an inalienable part of Christian worship. The Church worships the Mother of the Lord at all times and in all places; from the greeting with which Elisabeth praised her blessed to the praise and supplication that she still addresses to her today. As the blessed one among women, she sits on God's side. The petition is addressed to her: "Pray for us sinners now and at the hour of our death, amen." The worship of Mary is a testimony to the way the Church prays and also an invitation to express the faith of the Church. .
The calling She has received from God for all people, we express in the name MOTHER. We want to say:
that She is the image of protection and shelter;
that She is the image of the primal force of the life that gives itself;
that She is the image of the connection with the other and with all others;
that She is the image of the believing woman, who is open to God.
Then today when we hear the word of Christ that He spoke on the cross:
Woman, here is Your Son;
Son, there Your Mother;
then we believe that Mary is connected to our life, as a source of heat that protects us;
then we believe that our only way to Christ is to go to Her and pray to Her as a source of life that nourishes us;
then we believe that, with Her example in mind, we will find Christ as a source of happiness and peace.