Blessed José María de Manila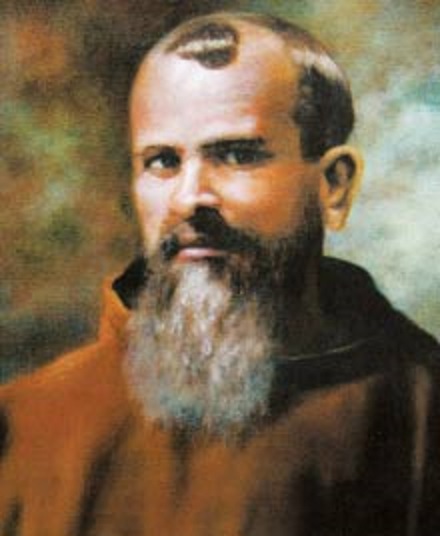 Blessed Filipino Priest
September 5, 1880 - August 17, 1936
Feastday: November 6
Blessed José María de Manila (born as Eugenio del Saz-Orozco Mortera) is a Spanish-Filipino Roman Catholic. He was priest of the order of Friars Minor Capuchin. He was martyred in the early stage of the Spanish Civil War and is the third Filipino to have been declared blessed by the Roman Catholic Church.
Biography
José María was born in Manila, Philippines from Spanish parents Don Eugenio del Saz-Orozco de la Oz (the last Spanish Mayor of Manila) and Doña Felisa Mortera y Camacho. His first years of education he spent at Ateneo de Manila University, then he went to Colegio de San Juan de Letran and then to the University of Santo Tomas.
He stayed in the Philippines until he was 16 years old, pursuing further studies in Spain. Despite objections from his parents, José María became a Capuchin priest. Records also showed that he had his simple profession in Lecaroz in Navarra on 4 October 1905, while his solemn profession was held 18 October 1908. He was appointed priest on 30 November 1910.
Fr. José María "remained a Filipino at heart" throughout his years in Spain despite the fall of the Spanish East Indies government in 1898 due to the Philippine Revolution and the Spanish–American War. His desire was to return to the Philippines to serve the local Philippine Church, but circumstances prevented him from returning, and so he decided to proclaim the Gospel in Spain, which was still suffering from poverty brought about by the First World War.
At that time anti-Catholicism and anticlericalism was growing in Spain, as critics accused the Church of conspiring with the government to keep the people poor. The effects of the Wall Street Crash of 1929 pushed the working class to their limits, and military generals took advantage of the situation by staging an uprising in July 1936 that began the Spanish Civil War. Church property was seized or destroyed and priests and religious were imprisoned. On 17 August 1936, Fr. José María was executed in the gardens of the military building Cuartel de la Montaña in Madrid.
Beatification
On 27 March 2013, Pope Francis approved the findings of the Congregation for the Causes of Saints that Fr. José María and 521 other companions were indeed killed because of their Roman Catholic Faith, clearing the way for their beatification. These twentieth-century martyrs of the religious persecution during the Spanish Civil War were beatified on 13 October 2013 in Tarragona, Spain. The Beatification Rite and Mass was presided by Angelo Cardinal Amato, SDB, prefect of the Congregation for the Causes of Saints, who read the Apostolic Letter declaring the martyrs "Blessed" and setting their common feast day for every 6 November, together with other previously beatified martyrs of the Spanish Civil War.