Jacarei Apparitions, Brazil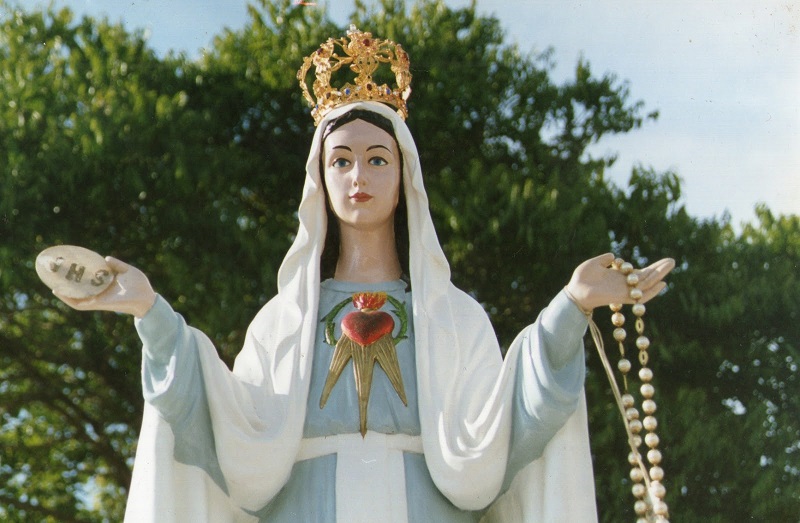 Jesus, Mary and Joseph in the Jacarei Apparitions, Sp, Brazil
07th February 1991 up to the present day
Since February 7th, 1991, in a city named Jacarei in São Paulo - Brazil, The Blessed Virgin Mary, Our Lord Jesus Christ, Saint Joseph, Lots of Saints and Angels have been appearing and giving messages to the world. The Blessed Virgin Mary introduces herself as the Queen and Messenger of the Peace and makes to the world the last appeal to the conversion, through a young man named Marcos Tadeu, who in the beginning of the Appearances was 13 years old. These are the final appearances of Brazil and Our Lady says that these are her final appearances on Earth.
Seer Marcos Tadeu
Marcos Tadeu, the seer, was born on February 12, 1977 in Jacarei, and was only 13 years old when the apparitions started. He is a humble, poor and simple boy. Before these appearances, he had known to pray only Our Father and Hail Mary. He was praying these prayers when Our Lady appeared for the first time inside a Church of Immaculate Conception in Jacarei's city. The first message was:
"My child, my child! It is necessary to sanctify. The sanctity is a difficult way, but... it's end is real and glorious."
His mission given by Our Lady is introduce to the world all of appearances of Her that were forgotten and pursued besides to publish Her Grace and Mercy given in Jacarei Appearances: The Holy Peace Medal, The Gray Escapulary, Peace's hour, Saint Joseph's hour, The Holy Spirit hour, 'Setena'´, ´Trezena', all of prayers taught in Jacarei appearances and mainly The meditated Rosary which has been recording by Marcos Tadeu and contains before each mystery a message by Our Lady given around the world. Our Lady says that anybody had never done a Rosary like this before and says ether this Rosary is what pleaser her Immaculate Heart. He has had daily apparitions since March 06, 1993, and Our Lady confided to him 12 secrets and She will reveal more one to complete the 13 secrets to humanity, but Marcos Tadeu can't reveal them with out Our Lady's permission.