Saint Francis of Assisi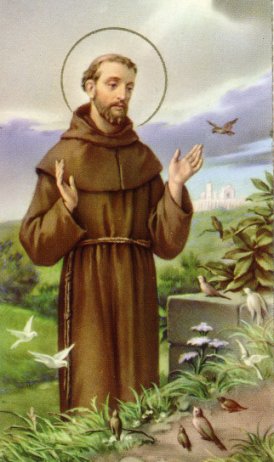 (1182-1226)
Feastday: October 4
Thank, Serve and Bear. These are the very basics of the lay Francis Spirituality
Francis of Assisi was born in 1182 in Assisi as Giovanni, later, Francisco, di Pietro di Bernardone. The son of Pietro di Bernardone and monna Pica. His father was a respectable salesman and hoped that Francis would follow him into his business. As happy go lucky young man Francis saw himself fit for a career as a Knight. In 1202 has a young 20-year-old boy; he went to fight in Perugia. Having been taken prisoner, he then spent a year in a dungeon. This was to be the commencement of a long slow conversion, which covers many years, and results in Francis making an extremely radical chose to follow Jesus Christ. As he kneeled in the broken down church in, San Portiuncula in 1205, The Lord spoke to him: "Repair My church". At first he took this very literally and started to repair the masonry of decaying old churches. For example the church in Portiuncula and the Basilica of Our lady of the Angels. He earned the much-needed money with which to do this by selling his fathers materials, which caused his father to be very angry with him. His father complained about this to the Bishop that Francis was stealing family property, but when he was called before the Bishop, Francis became a member of the Clergy. His father disowned him, after which Francis gave all his clothes back to call God Alone Father. He chose to live the rest of his life in poverty. A life, in which poverty was preached out of the Love of God, was very obvious.
In 1206 Francis went to live outside the city walls has a Hermit. Many joined him. This was the beginning of the Lesser Brothers of Francis. He wrote rules for this Order, which were endorsed by Pope Innocence111 in 1210. Soon after this the begging monks of Francis where seen everywhere. He preached among the people and many would say, among the animals. On the 16th of April 1209 he received permission to establish an Order, which would live in total poverty. On Palm Sunday 1211 Clare joined this young order and in 1212 a new Order was started for women, called the second order. This order is now none as the poor Clare's. It received its name from Clare of Assisi who had been taught in Assisi by Francis about the Franciscan way of poverty. In 1221 a third order was started for people who wanted to follow the rules of Francis, but not to enter the Monastery and was called the third order of Francis. He also commenced the preaching of the Gospel to the followers of Mohammed.
In 1219 Francis went to join the knights of the crusade in Damiate Egypt and to visit the country where his Great example, Jesus Christ travelled and lived.
It is a moment for decisions when he meets a man with leprosy. This man did not throw him of his horse; Francis did not throw him a coin, but got off his horse, went to the man and embraced him. After this occurrence, (he was feeling very vulnerable) and he started to think more and more about the way in which to treat people and animals, property and money, with the good things in life and the disappointments, friendship and authority. The authority of that time was a Sultan. Whilst the crusades continue Francis decides to go and visit the Sultan at his army headquarters and does so going completely unarmed to talk to the sultan who greets him with respect.
He decides to return home when he hears that his fellow brothers, within his order, are in disarray. Once again at home he steps down from his position as Superior of the Order. In 1224 the now much larger group of Franciscans read and vote for the temporary rule, which puts down in writing their experience and way of life over the previous ten years. As this does not appear sufficient, Francis then makes a new and better version. Christmas that year he celebrates with a living Crib.
His following of Christ goes so far that having spent forty days and nights fasting on the La Verga mountain, he receives the Blessed Wounds of Our Lord as if he had been hanging on The Cross.
In 1225 he is being treated for his illness in San Damiano, where Clare lived with her sisters. He very gradually lost his sight. During his last years of life he wrote his well known, Canticle of the Creatures/Brother Sun in which he sings about the beauty of Creation. In the last couple of months that he lived, he dictated his Will. In the first half of which he described his religious journey, his absolute and sincere service to Lady Poverty, which caused him to neglect his own body. He died on the third of October 1226 at the chapel in Portiuncla, forty-four years old and completely exhausted. The 3rd of October is the feast day of his patron saint and in 1929 the World Wild Life Funds made the 4th of October World Animal Day, as Francis was renowned for his love of animals. His body was taken in procession, by the residents of Assisi to San Giorgio, his first place of burial and the place where Pope Gregory the 1X declared him a saint on the 16th of July 1228. Later Fra Elia built the Basilica, it is devoted to St Francis and the saint was buried in the lower church. Clare lived for many years after St Francis and it was very near her death in 1253 that Pope Innocence1V agreed to her rules for The Poor Clare's.
Francis is known for bringing feeling into the religious life. Not only the terrors of religion were emphasised, but also feeling: the love of God for the people, the human facets in Christ and His Holy Mother Mary. He also had a special love off Nature: which God had created. According to the legend his preaching was also aimed at the birds and flowers. He called them all to love God and to obey Him. All living creatures were called his brothers. He asked all people to open their heart for God, nature in which He was ever present. Another well-known legend is that about Gubbio's wolf. It is said that when this wolf was attacking a man, Francis made the sign of the Cross over the animal that then shut his mouth and lay down quietly on his back.

If we want to maintain our earth for future generations we must find a way whereby we can reconcile people and ecology, which is essential for all human life. We must recognize the Ecology is very valuable, more so than we treat it. We must treat it with respect in its own and our interest. No philosopher or religious thinker has ever been more sensitive to the relationship between man and nature than Saint Francis of Assisi. What we are now doing to preserve nature, to treat it with more respect, to take better care of it and the intimate relationship between man and nature, respect for the wilderness and all that lives therein was really started by Francis of Assisi.
The Symbol of Tau: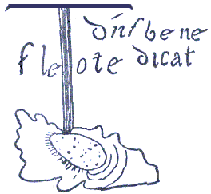 Fransciscus, once wrote a short letter to his friend, Brother Leo, in which he blessed him. Brother Leo affirmed that Fransciscus himself had written this blessing and signed it with a Benedicat to Brother Leo, which means: May The Eternal bless you Brother Leo.
He had taken this blessing out of The Bible. 'May The Almighty bless you and protect you. May He show you His Almighty face and be graceful to you and give you peace'. Tau is the last letter of the Greek alphabet. Fransciscus loved the Tau symbol and frequently mention it during his lessons. He also used it has a letter head in all his official correspondence and signed letters with it. He saw nothing other than the brow of all who had taken Jesus as their own with The Sign of the Cross.
Two Ladders
It is told in the Franciscan Chronicles that Brother Leo one day saw two ladders: a red one, on which Jesus-Christ stood; the other a white one where Mary was standing. He then saw souls who tried to climb the red ladder. They managed to go up a few rungs, but then fell; they kept trying again and again, but they always ended up falling down. Then one of them tried to climb the white ladder, and Brother Leon saw that they went up swiftly, because the Blessed Virgin lent them a hand. On this ladder, they arrived with little difficulty in paradise.
Patronage:
Saint Francis is the Fonder of the Franciscan Order, Sales people, Tailors, the Poor and all Nature organisations request the help of Saint Francis of Assisi.
Statue:
His statue shows him with a cross against his chest, a skull, a rosary and a white Lily.
The Canticle of the Sun
(The Canticle of the Creatures)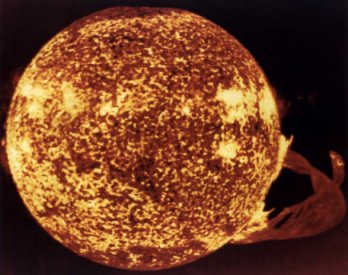 Most High, all-powerful, all-good Lord,
All praise is Yours, all glory, honor and blessings.
To you alone, Most High, do they belong;
no mortal lips are worthy to pronounce Your Name.
We praise You, Lord, for all Your creatures,
especially for Brother Sun,
who is the day through whom You give us light.
And he is beautiful and radiant with great splendor,
of You Most High, he bears your likeness.
We praise You, Lord, for Sister Moon and the stars,
in the heavens you have made them bright, precious and fair.
We praise You, Lord, for Brothers Wind and Air,
fair and stormy, all weather's moods,
by which You cherish all that You have made.
We praise You, Lord, for Sister Water,
so useful, humble, precious and pure.
We praise You, Lord, for Brother Fire,
through whom You light the night.
He is beautiful, playful, robust, and strong.
We praise You, Lord, for Sister Earth,
who sustains us
with her fruits, colored flowers, and herbs.
We praise You, Lord, for those who pardon,
for love of You bear sickness and trial.
Blessed are those who endure in peace,
by You Most High, they will be crowned.
We praise You, Lord, for Sister Death,
from whom no-one living can escape.
Woe to those who die in their sins!
Blessed are those that She finds doing Your Will.
No second death can do them harm.
We praise and bless You, Lord, and give You thanks,
and serve You in all humility.
Amen
The Franciscan Magnificat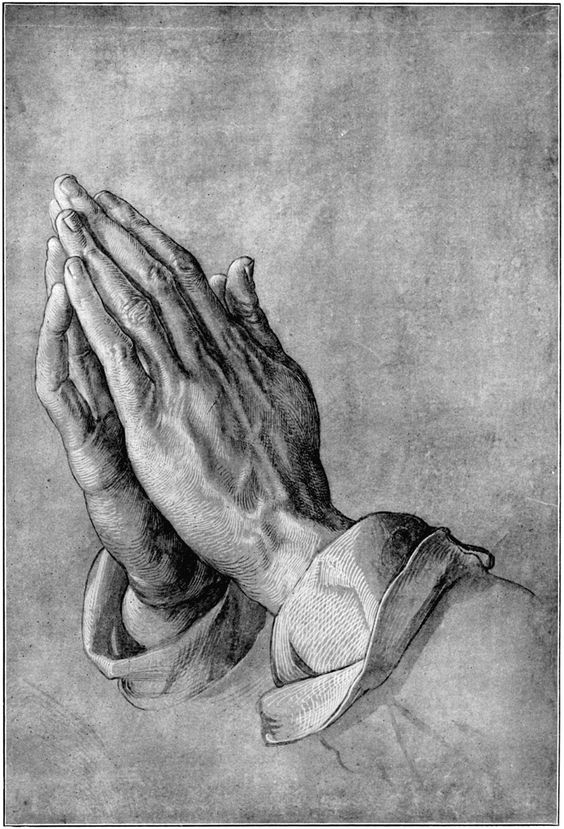 With Mary, my soul proclaims the love of the Lord,
my Franciscan spirit exults in God, my Savior.
For He has looked with favor on His lowly servant, Francis.
Behold, all generations will call him blessed.
The Almighty has raised up a family of Franciscans
- Blessed be His Name! -
Who spread peace, love and joy to all in every generation.
Through Francis He has lavished His love on the poor;
And showed us how to love God in His creatures;
He has scattered the wicked in their ways;
He has confused the worldly in their pride;
He has given us a world-wide mission.
To fill the hungry heart with our preaching.
And with Lady Poverty to confound the rich.
Through us He has lifted up the humble;
For He has remembered His promise of peace and joy,
The promise He made to our Father Francis,
and to his followers forever.
Amen
Father Gabriel Giles, OFM, Cap.
Prayer of Saint Francis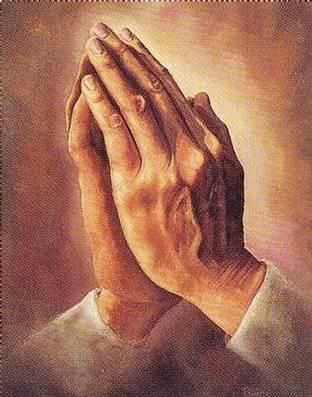 Lord, make me an instrument of your peace,
Where there is hatred, let me sow love;
where there is injury, pardon;
where there is doubt, faith;
where there is despair, hope;
where there is darkness, light;
where there is sadness, joy;
O Divine Master, grant that I may not so much seek to be consoled as to console;
to be understood as to understand;
to be loved as to love.
For it is in giving that we receive;
it is in pardoning that we are pardoned;
and it is in dying that we are born to eternal life.
Amen