Saint John Bosco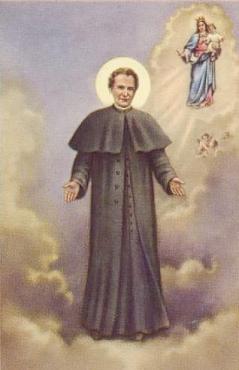 1815 - 1888
Memorial: January 31
Also known as: Don Bosco, Giovanni Bosco, Giovanni Melchior Bosco, John Melchoir
Giovanni Melchior Bosco, commonly called "Don Bosco" was an Italian priest. He was born August 16, 1815 at Becchi, in Monferrato, Piedmont, Northern Italy, not far from Turin. When he was little more than two years old his father died. His mother Margaret Bosco and her three sons found it harder than ever to support themselves, and while John was still a small boy he had to join his brothers in the farm work.
Through a series of events in his youth, not least a very powerful dream he had as a young boy, he learned to become a leader for the young people he grew up with, many of whom were very badly behaved. In order to relate to them he needed to develop certain skills. He learned that by combining entertainment with teaching and praying he could achieve positive results. Entertained by his magical balancing act, the young people would gladly listen to a lesson or pray with John Bosco.
Bosco frequented the public elementary school in Castelnuovo at the age of 15. He quickly completed the lower grades and graduated with honors in 1835. Then he was accepted into the diocesan seminary at Chieri. After six years of study, in 1841, he was ordained a priest in Turin, becoming known as Don Bosco, or "Father Bosco".
After serving as chaplain in a hospice for working girls, John opened the Oratory of Saint Francis de Sales for boys (O.S.F.S.) "the Salesians", priests who educate and care for boys, under the protection of Our Lady Help of Christians, and Saint Francis de Sales. Several wealthy and powerful patrons contributed money, enabling him to provide two workshops for the boys, shoemaking and tailoring. His order grew into other countries to continue the great work of caring and instructing the youth. He also founded the Daughters of Our Lady, Help of Christians.
In 1858 Pope Pius IX asked Don Bosco to write about his life and work. Don Bosco was slow to respond (humility or sheer lack of time?) but after a more explicit command in 1867 he started the 'Memoirs of the Oratory'. The book gives a fascinating insight into Don Bosco's thought and has been the basis of much further study. The Church recognises in the life and work of this man a model of virtue, of friendship for people and for God. God was the source of his goodness and John was deeply aware of this. People who met John felt that fullness of life lived in his humanity, a sign of special favour on God's part. This is why he is called "Saint John Bosco. Don Bosco had a very special devotion to Our Lady of Mount Carmel and wore Her Brown Scapular.
Bosco died at dawn on the 31st of January 1888 at the age of 73 and was buried in his priestly vestments and Scapular. Forty thousand (Martindale reports 100.000) people visited his body as it lay in the church at Turin, and the entire city assembled to see him carried to his grave. It is said that more than 200.000 people at his funeral prayed to him. His work lives on in the Salesian order he founded. His funeral was attended by thousands, and very soon after there were popular demands to have him canonized. At the time of Don Bosco's death there were 250 houses of the Salesian Society in all parts of the world, containing 130.000 children, and from which there annually went out 18.000 finished apprentices.
Many years later, his grave was opened, his body and sacred vestments in which he was buried were decayed, just dust, but the Brown Scapular that he was wearing was perfectly intact.
John Bosco was beatified 24 July 1907 by Pope Pius X and canonized 2 June 1929 by Pope Pius XI.
Patronage: apprentices, boys, editors, Mexican young people, laborers, schoolchildren, students, young people.
Prayer to John (Don) Bosco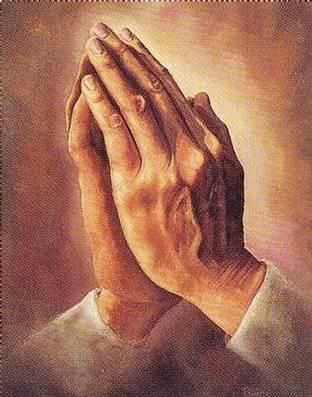 Saint John Bosco, you reached out to children whom no one cared for despite ridicule and insults. Help us to care less about the laughter of the world and care more about the joy of the Lord.
Amen.