Saint Agnes of Bohemia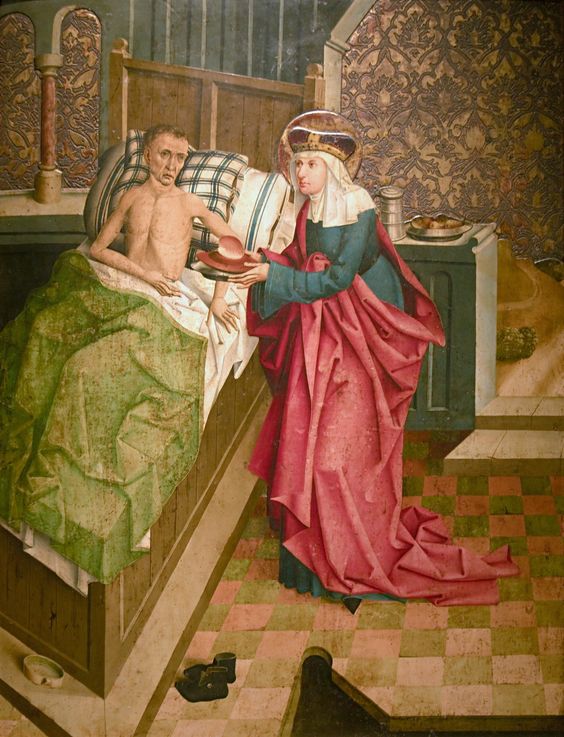 1211 - March 6, 1282
Feast day: March 2
Agnes van Bohemia or Agnes van Praag was born on January 20, 1211 in Prague, Czech Republic. She was the youngest daughter of King Ottokar I of Bohemia and Constance of Hungary. She was the niece of Elisabeth of Thuringia. At the age of 3, she was married off to the son of the Duke of Silesia. A few years later he died, so a marriage never took place.
As a child, she was educated in the Cistercian monastery of Treinitz and was engaged to Emperor Frederick II of Germany. She refused this marriage, which angered Frederick, but in time he began to understand her decision and commented, "She has chosen them the king of heaven."
Agnes was deeply religious and rejected important suitors. After her father's death in 1230, she was finally able to follow her calling. She herself entered the Poor Clares, the Franciscan monastic order, which entered the convent of the Holy Redeemer in Prague, which she had founded.
Although they never met, she and Saint Clare of Assisi kept an extensive correspondence for 20 years, and some letters have survived to this day.
Agnes also edited the creation of the first Crosier monastery with the Red Stone, the only Bohemian monastic order.
She is said to have had miraculous healing properties and ecstatic visions. For example, she predicted the victory of her brother Wenceslaus over the Duke of Austria. Agnes gave a lot of money to the poor. She also loved cooking for the other sisters and mending the clothes of lepers.
She died on March 2, 1282 in Prague, Czech Republic.
Agnes was beatified in 1874 by Pope Pius IX and canonized on November 12, 1989 by Pope John Paul II.
Patroness of the Czech Republic