Saint Joseph the Worker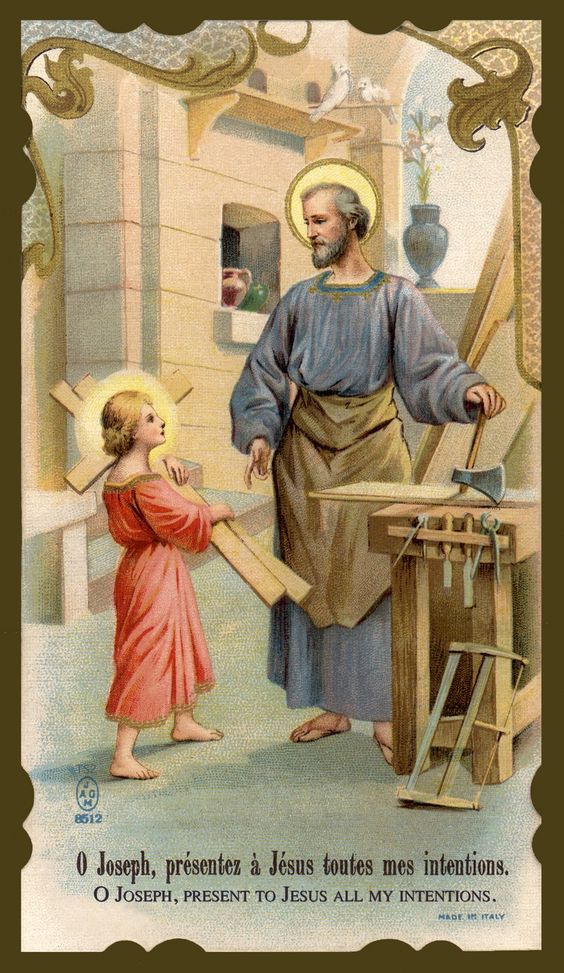 Feastday: May 1
Saint Joseph has two feast days on the liturgical calendar. The first is March 19, Joseph, the Husband of Mary. The second is May 1, Joseph, the Worker.
Saint Joseph, the foster father of Jesus and the husband of the Blessed Virgin Mary, is one of the most loved and powerful saints of the Church.
Pope Pius XII instituted the feast of Saint Joseph the Worker in 1955. This feast extends the long relationship between Joseph and the cause of workers in both Catholic faith and devotion.
We know Joseph was a compassionate, caring man. When he discovered Mary was pregnant after they had been betrothed, he knew the child was not his but was as yet unaware that she was carrying the Son of God. He knew women accused of adultery could be stoned to death, so he resolved to send her away quietly to not expose her to shame or cruelty. However, when an angel came to Joseph in a dream and told him, 20 "Joseph son of David, do not be afraid to take Mary home as your wife, because what is conceived in her is from the Holy Spirit. 21 She will give birth to a son, and you are to give him the name Jesus, because he will save his people from their sins," he did as the angel told him and took Mary as his wife.
Prayer to Saint Joseph the Worker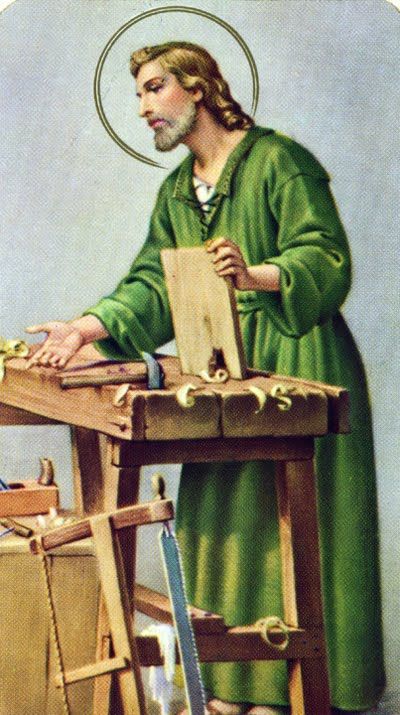 O Glorious St. Joseph, model of all those who are devoted to labor, obtain for me the grace to work conscientiously, putting the call of duty above my natural inclinations, to work with gratitude and joy, in a spirit of penance for the remission of my sins, considering it an honor to employ and develop by means of labor the gifts received from God, to work with order, peace, moderation and patience, without ever shrinking from weariness and difficulties, to work above all with purity of intention and detachment from self, having always death before my eyes and the account that I must render of time lost, of talents wasted, of good omitted, of vain complacency in success, so fatal to the work of God. All for Jesus, all through Mary, all after thine example, O Patriarch, St. Joseph. Such shall be my motto in life and in death. Amen.