Newsletter Marypages 2021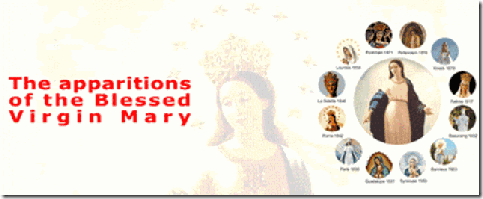 Chairman's message
Dear donator,
We thank you from the bottom of our hearts for your financial support in the past year. Marypages did survive another year thanks to your help. If you support us again this year with 50 Euro's (EU)/ 60 Euro's (outside EU) or more you will receive a miraculous medal and a beautiful mother-of-pearl rosary from Lourdes, both with a detailed descriptions. The rosary contains a drop of holy water from the spring in Lourdes.
Unfortunately, for donators living outside Europe we have had to increase the minimum donation for receiving a rosary and a miraculous medal to 60 Euro's. Reason: the postage to countries outside Europe has increased from €5 to €23. Since 1 January 2020, a letter may only contain paper. Gifts etc. must be sent as parcel. For countries within Europe the rate varies from €9 to €13.
Donations are necessary to safeguard the future of Marypages; we are 100% dependent on donations and the work of volunteers. We trust that we can continue to count on everyone who cares about Marypages so that we keep maintaining this beautiful website.
Therefore, support our Foundation by transferring a one-off donation amount of at least 20 Euro (more is always welcome) to our account at Rabobank before 1 May 2021: IBAN / SEPA
number: NL19RABO0136467849 / BIC number: RABONL2U t.n.v.
Marypages Foundation, Didam, for which we thank you in advance.
You can also donate safely via our donation module that offers you many different safe ways to send your donation.
Social function
With a view to Easter 2021, this time will also be the whole 40 days' time in detail, both on our homepage and on our Facebook page.
In the month of May, Mary's month, every day we will place a beautiful prayer and/ or a reference to one of our pages on Facebook.
Future and developments Marypages
We have added 2 new pages in eleven languages, offering you the opportunity to have us light a candle for you in the cave of Lourdes. If you want you can connect a prayer intention; a prayer for a loved- or deceased one.
Furthermore, new pages are regularly added to Marypages in multiple languages. Last week more than 10!
Canonizations in 2020:
Titus Brandsma's canonization process is in the final phase. This has been checked with the Congregation for the Declarations of Saints and reported by the Katholiek Nieuwsblad.
Beatification in 2020:
Pope Francis beatified Italian teenager Carlo Acutis on October 10, 2020.
Prayers in a time of corona:
Lord Jesus, give us the grace to hear your voice,
And the strength to continue working for your kingdom in
this time of pandemic.
Do not allow us to be indifferent to those who today suffer
the loss of a loved one, or who suffer from the absence of
work.
But give us the courage to accompany and side with those
who suffer violence or injustice.
Amen.
Dear Lord,
At this time of pandemic,
Let us foster respect and solidarity with others, especially
those who are weak or poor.
Let us remain calm and ignore unsubstantiated rumors.
Let us take advantage of living together as a family.
Let us attend to moments of prayer.
Let us cultivate responsibility, patience and hope.
Amen.
Stichting Marypages Email: info@marypages.com
Zonnebloemstraat 20 Webpagina: http://www.marypages.com
6942 WX Didam Facebook: https://www.facebook.com/FoundationMarypages
Nederland Rekening Rabobank: 13 64 67 849 t.n.v. Stichting Marypages
Telefoonnummer: 06-42891195 IBAN/SEPA nummer: NL19RABO0136467849 / BIC nummer: RABONL2U