Agnes Françoise Clara Jung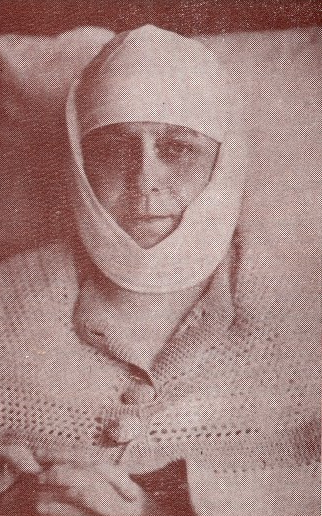 1887 - 1952
Feastday: May 20
Agnes Françoise Clara Jung was born on September 15, 1887 in Antwerp (Belgium). She was a kindergarten teacher by profession. From her early childhood, her pure heart pledged to Jesus. At a young age she wished to belong to Him in the monastery. Providence, however, had otherwise. Since 1913 she developed a severe illness and from 1918 she was forever shackled to her deathbed, which she would not leave until her death.
In her slender body she bore an extremely sensitive and generous heart, capable of all sacrifices and detachment (spiritual detachment from the earthly). Gifted by a rock-solid faith and unshakable confidence, she gradually managed to break free from all that still bound her to the World. At the expense of painful disappointments and severe trials in body, heart and soul, she gradually grew closer and closer to God, until the moment when He, considered ripe for the mystical wedding, invited her to become his love victim and his bride.
In 1938 she became the bloody bride of the Bloody Bridegroom. From then on, the piercing torture of Jesus' crown of thorns glowed incessantly in her head. In her hands and feet she bore the painful marks of His royal wounds of the cross, while her heart, pierced with fiery rays of love, bled with full streams in union with His loving Heart. Illuminated by God, hereby showing a striking common sense, she was able to give golden advice to anyone in need of it. Innumerable are the tormented and tested who came to her for help for all conceivable needs for soul and body.
Thanks to her intercession and mediation, contrary to all expectations, the city of Antwerp was left unharmed by the occupying forces in 1944, as it had predicted four years earlier. On the day of the liberation, which only took place in the early afternoon, she wrote at 9 a.m. that the Germans would leave the city that day. She had dreaded and shuddered foretold the disasters that would come to Antwerp afterwards, when her warnings and hints were without consequence.
Unknown to the outside world, she suffered in silence the ailments and sicknesses to which her frail constitution was subject, strengthened and nourished by the power of Him who had chosen her to be His sacrificial lamb and His atoning sacrifice for the corrupt world and for the salvation of the world. souls.
Agnes Françoise Clara Jung died on May 20, 1952. Since May 24 she rests in the cemetery of Borsbeek near Antwerp.


Prayer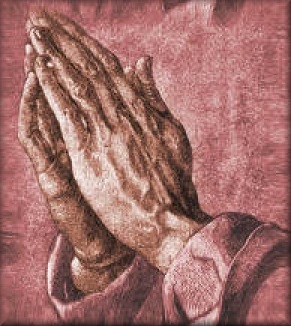 Clareke of Jesus, through your intercession with the Sacred Heart of Jesus and the Sacred Heart of Mary, whom you so dearly loved, intercede with them for our benefit and obtain the grace ...
Our father
Hail Mary
Glory to the Father
O Mary conceived without sin, pray for us who take refuge in You.